It's been a long time coming, but we're very pleased to announce that Concrete CMS version 9 is now available. In development for over three years, Concrete 9 overhauls numerous aspects of the interface, adds new tools for content editors like Containers and Boards, offers a completely rebuilt and reworked file manager, upgrades many third partyJavaScript and PHP libraries shipped with the core, and comes with a new default theme for the first time in seven years.
Here is a summary of some of version 9's most notable features.
New Design
We've taken a fresh look at the experience of using Concrete, and improved its performance and navigation. The dark panels are gone.
Multiple Site Hosting
Concrete now supports hosting multiple sites from a single Concrete installation. Map multiple domains into multiple sites, while sharing data, users permissions and content between them.
New File Manager
We surveyed our community about the Concrete file manager several years ago, and we've taken your feedback to heart; both the front-end and the back-end of the version 9 file manager is completely rebuilt. We've improved the reliability of using the file manager to search for files, added detail, linkable pages for file assets, added more functionality to importing files, overhauled the image editor, added support for favorite folders, and much much more. Please check it out.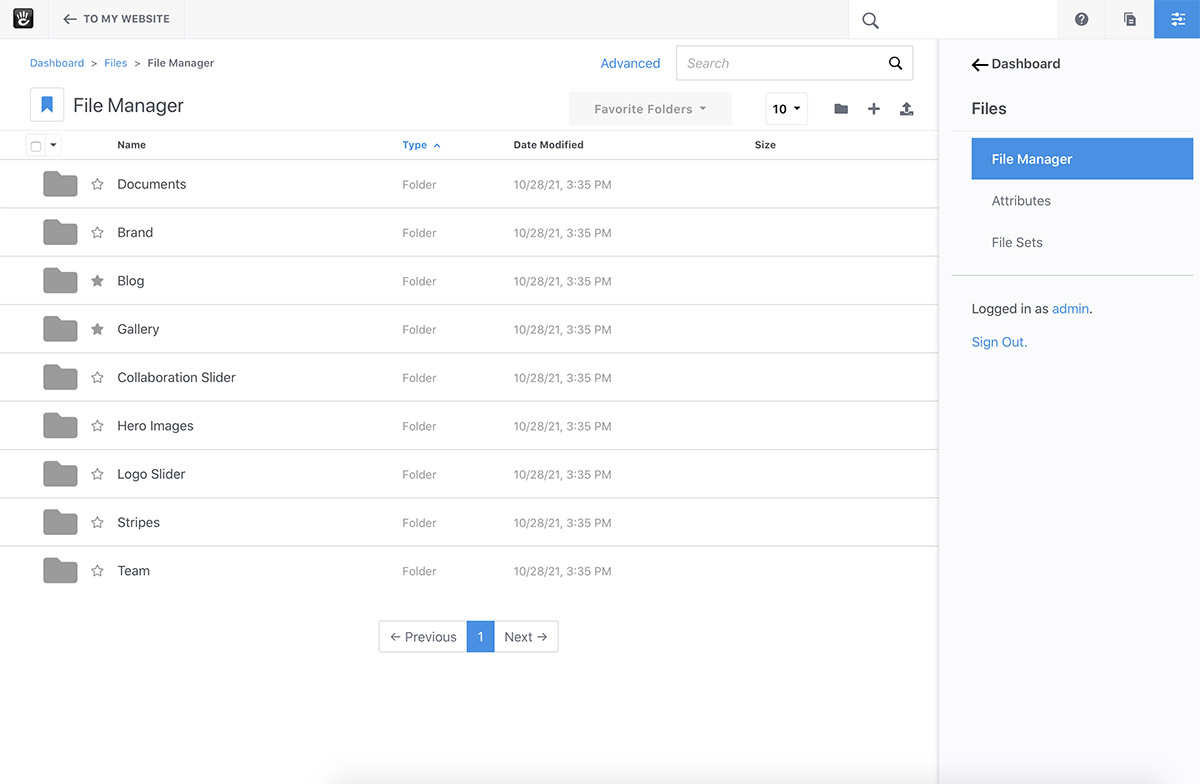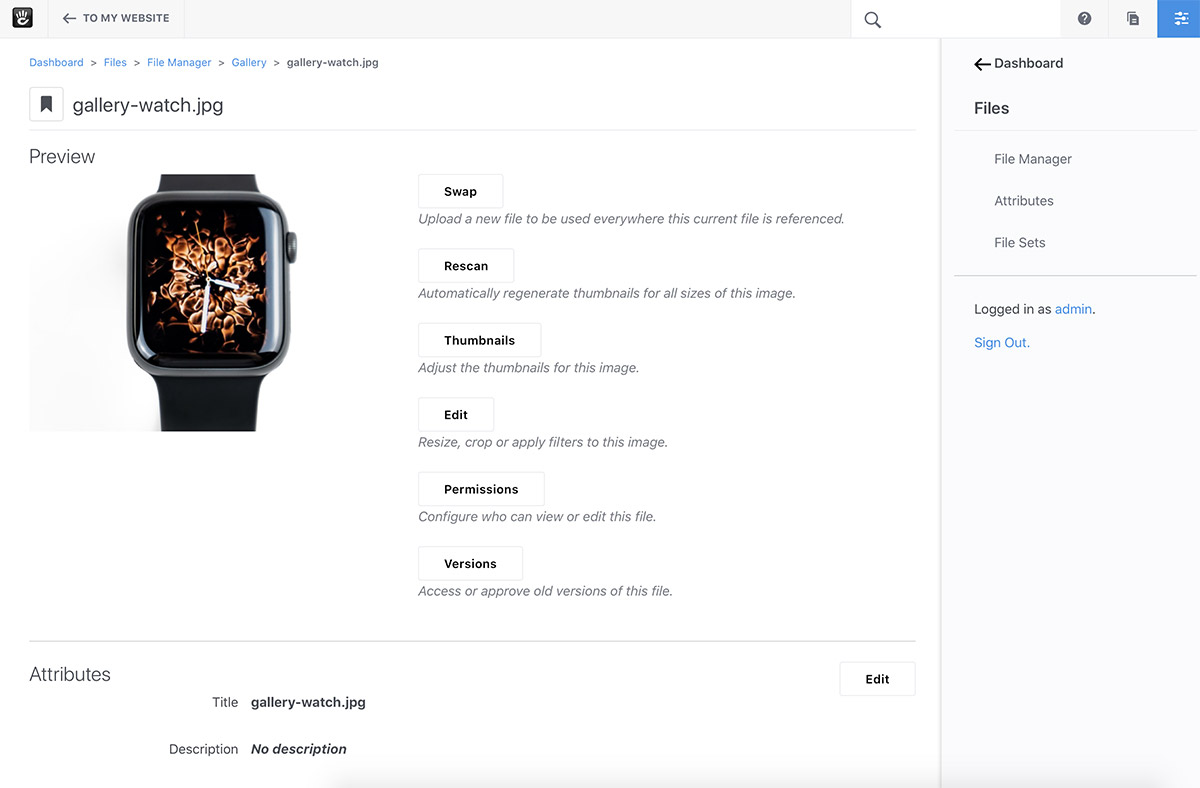 Containers
While layouts still remain, there's a new way of adding editable sub-areas into your page – Containers. Containers let developers insert reusable editable areas into their page, wrapped by the exact HTML that they want. The best way to understand Containers and what they're good for is to see them in action, so check out this YouTube video.
Boards
Boards offer an exciting and dynamic way to group chronological content on the front-end of your site. Think of boards like page lists, express lists or calendar event lists – but with the ability to switch between different content form factors, to aggregate different types of content together in the same list, and more.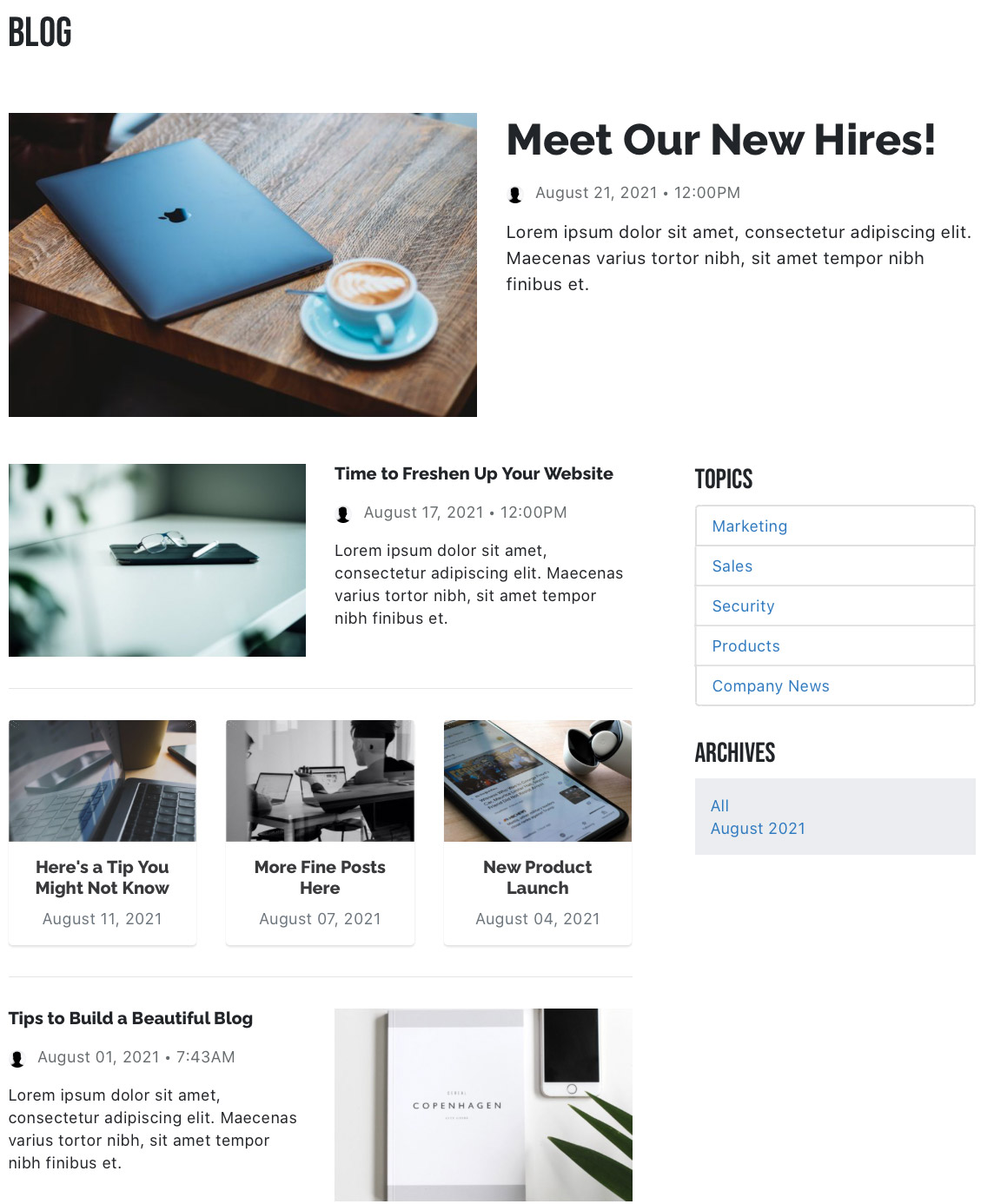 Tasks
In version 9 we're introducing a new way of running background tasks – "Tasks". The successor to Automated Jobs, tasks offer support for queueing, scheduling, unified input/output within the console and web interfaces, live output with Mercure and more
New Theme and Block Types
Elemental – the theme that has shipped with Concrete since 5.7 was released – is showing its age. We've created a new theme from the ground up supporting Bootstrap 5 and our Bedrock theme toolkit, and have shipped it with version 9. Atomik offers a great, flexible, modern theme for Concrete in 2021. Additionally, Atomik makes use of several new block types we're shipping for the first time in version 9, including Gallery, Top Navigation Bar, Hero Image and Feature Link.
Third Party Upgrades
We've taken this opportunity to upgrade many components used by Concrete to power our CMS. This includes JavaScript libraries like jQuery, Bootstrap (which has gone from 3 to 5!) and third party PHP dependencies, which have been significantly upgraded.
There's a lot more in Concrete 9 than what I've written here. Please take a look at full release notes.
When Should I Switch?
Upgrading an existing site? As always, take a full backup and test the upgrade locally to ensure your theme and any add-ons and customizations continue to work. We're recommending sites on version 8 upgrade to the latest 8.5.x (currently 8.5.6 at the time of this writing) and perform a complete review of any add-ons & themes you have installed. Most of the changes for extensions will be cosmetic and easy for developers to complete, but currently some more complicated extensions may break under version 9. Look for a "Version 9 Ready!" line on the extension listing page in our marketplace. Make sure everything your site is actively using has been tested for version 9 before upgrading. Marketplace developers are working hard at updating and testing their extensions now, so we expect a seamless upgrade for everyone to be on the horizon over the coming months.
Are you building a new Concrete site? Go with version 9! Concrete version 9 is production ready, it's a delight to use, and has been used by us in production for more than a year. We're excited you get to join us.